I won an award — a major award!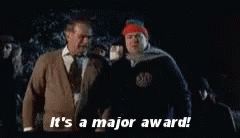 After listening to my colleague tell me for months that I needed to submit my books for award consideration, a call for entries for the National Indie Excellence Book Awards popped into my newsfeed.
I'd dismissed her. Refused to take her suggestion. After all, she was just being a supportive friend. All of your friends LOVE your books, you know!
But then I stopped and took a step back…and I clicked on the link. Erotica was accepted.
"Alright, I'm entering this contest. Here's the link. I'm dropping it in the mail, and we're not gonna talk about it…" I told my editor, who assured me that SMITTEN was indeed award-worthy.
Quickly, I put the packet together, tossed everything in a bag and took it to work. My aforementioned colleague took it to the Post Office for me. My boss laughed because I refused to discuss it. (I'm out and proud at work with my books, and I've got a great support network in my colleagues.) And true to her promise, my editor didn't mention a single word.
Skip along a couple of months. I have a lot going on. Between work and preparing for my trip to Scotland to visit my editor — and finishing up BLINDSIDED for the fall — time has passed a little too fast.
So there I sat in my living room last Friday, preparing to dive into my To Do list for my trip. I'd taken the day off to run some last-minute errands and was just checking in on some messages.
Ping! Email.
Congratulations, you're a Winner in the 13th Annual National Indie Excellence Awards!
Huh? Wa-wa-wa-waaaait!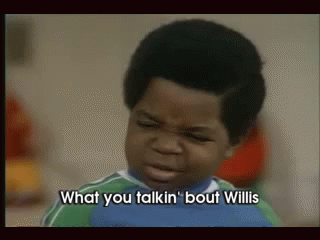 Did I even enter..oh! Um. Yeah, I did. I read the email at least three times, and then my trembling hands typed out a message to my editor, who was on vacation. I forwarded the email to her, too, because I just didn't believe it. Plus, her eyes are so much better than mine! (#BlindGirlProblems!)
It seemed like hours passed before I got her response. It was probably 20 minutes. She read it. We won. WE WON! Bonus: We actually get to celebrate this together in Scotland in two weeks!
It just didn't sink in. Maybe it still hasn't. But this award is so important to me on a number of levels. This was the first book I wrote after I lost most of my sight in 2017. I proved to myself — and to everyone else — that I could still pursue my passion for writing.
I also wrote this book for a very special guy in my life whom I also lost in 2017, my dear friend Andrew. In fact, there's a scene in the book that was ripped right from our lives. I'll let you wonder what that was, but this book was for him.
Andrew:
I also dared to write a heroine who defies the norm. January Gallimore is 34-years-old. She's been there, done that and refused to wear the t-shirt because it didn't match her runway couture. She's built with an acerbic wit and the savoir-faire to define her life. In fact, she's my favorite heroine I've published to date.
And who loves a SALE? Do you love a SALE?
We are celebrating, but I want to include readers on this occasion, too. For a limited time, you can get SMITTEN for half-off! The book has never been on sale, and it's almost like getting three books for just $1.99 US. (And for the record, I put it on sale in every single market!)
Want to find out why SMITTEN won the National Indie Excellence Book Awards? Here are a few links to get you started.
Amazon US http://a.co/0Uvyku7
Amazon UK http://amzn.eu/0q2KZec
Amazon CA  http://a.co/8SfuyQn
Smashwords https://www.smashwords.com/books/view/887442
Meanwhile, keep your eye on the blog for my cover reveal for BLINDSIDED. Publication day is November 5, and it's intense. I can't wait to introduce you to Josie and Oliver.
Happy Reading!
Juliet
#IndieBooks #Winner #NIEA #Erotica #Sale #NationalIndieExcellenceBookAwards